'Gifting' or sending free products to a wide range of micro-influencers in exchange for Instagram posts and reviews has quickly become recognised as one of the most successful marketing strategies for generating huge exposure and sales for new and established brands.
We delve into the practices of five brands that have effectively employed influencer gifting and are achieving success from their campaigns.
Wild
Wild, a sustainable refill deodorant that is free from harsh chemicals, has harnessed the power of influencer gifting and they have hit the nail on the head!
With more than 255,000 Instagram followers and #WildRefill has more than 85.9 million views on TikTok, Wild strategically harnesses influencer gifting as an important tool to enhance their brand visibility and direct their audience towards their website and social media platforms. They achieve this through releasing limited edition scents and cases every couple of months and sending them as gifted products to a range of nano, micro, marco and mega influencers including Olivia Bowen which appeals to a diverse audience.
In their latest campaign, Wild has teamed up with the dog charity, Wood Green Pets. The campaign introduced a new case with mini-dachshunds printed all over. This was sent out to pet enthusiasts and dog-centric nano and micro-influencers such as @tobi.minidachsund and @eddie_mindach to influence their audience to buy the deodorant.

A key element in Wild's approach involves regularly launching fresh deodorant cases and fragrances every few months. Through this method and by leveraging influencer gifting, Wild has the ability to connect with a broad spectrum of individuals and niche communities who have varied hobbies and interests.

Despite being an eco-minded brand, they don't just work with sustainable influencers, they have also aligned with lifestyle and "mumfluencer" creators, too. For instance, the recent release of a new dachshund-themed case will resonate with pet enthusiasts and particularly those with dachshunds. By gifting micro-influencers the limited edition cases and scents targets niche communities, fostering brand loyalty and expanding its reach within these targeted segments.
Heinz x Lick – #ALickOfHeinz
After their successful gifting campaign with Absolut, Heinz ketchup superfans now have a unique way to bring their love for the iconic red sauce into their homes – on their walls, not just their plates. In a creative partnership, Lick, a paint brand, has teamed up with Heiniz to unveil a special, limited-edition paint colour.
To launch this exclusive paint collection, they rolled out the hashtag #ALickOfHeinz on Instagram and TikTok with the hashtag generating over 2 million views and one video reaching under 1 million. The collaboration generated buzz across social media by collaborating with a diverse group of interior designers and home improvement influencers through gifted products.
This campaign employs a blend of both niche (nano and micro-influencers) and mass (macro and mega-influencers) marketing to encourage users to experiment with this exciting new paint. For instance, one of the influencers participating in the #ALickOfPaint campaign is a nano influencer @abianndavis, interior designer.
By gifting an array of interior designers and home improvement micro-influencers, Heinz not only helps Lick increase brand awareness, but also gains access to a new, untapped market.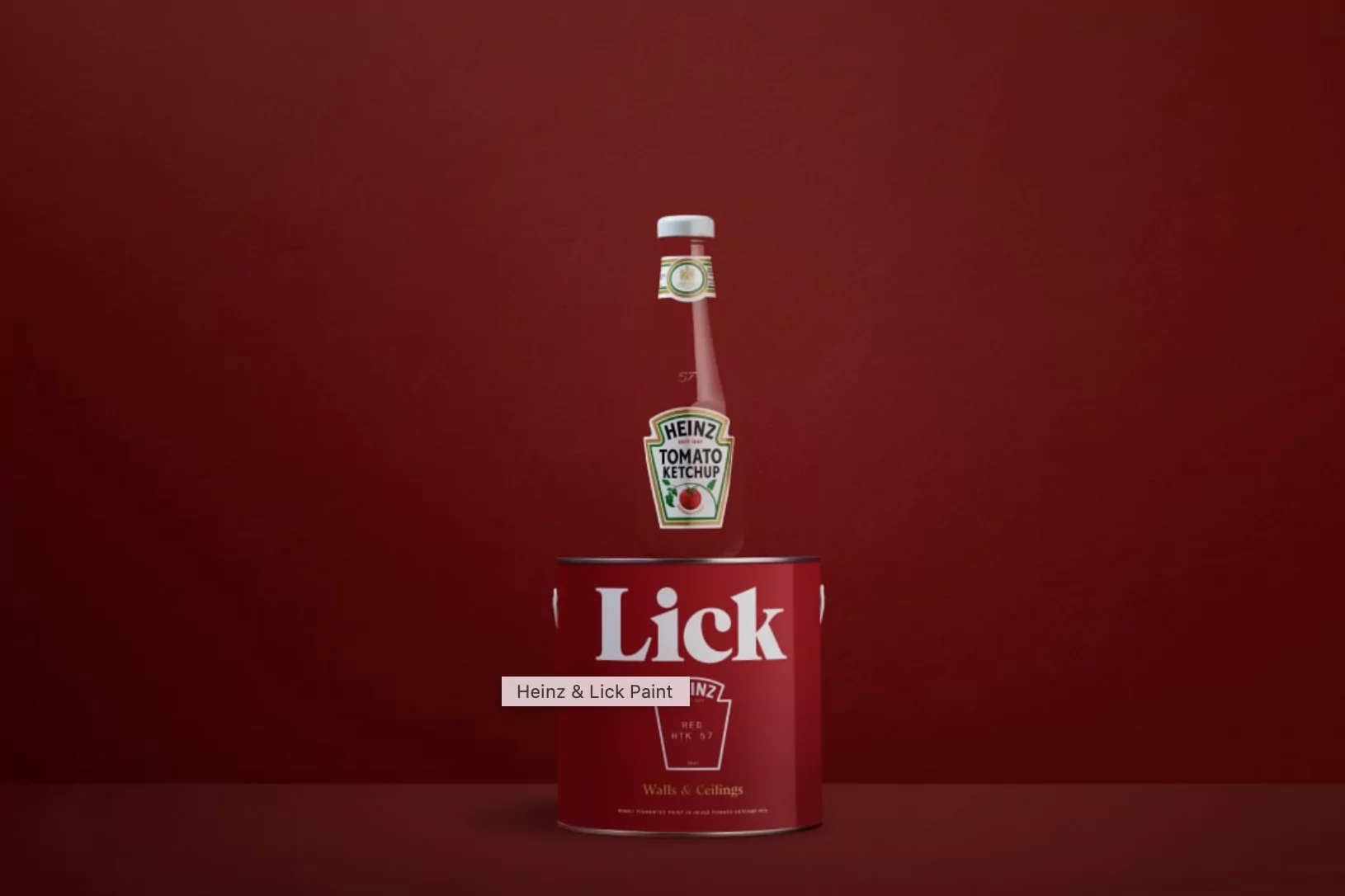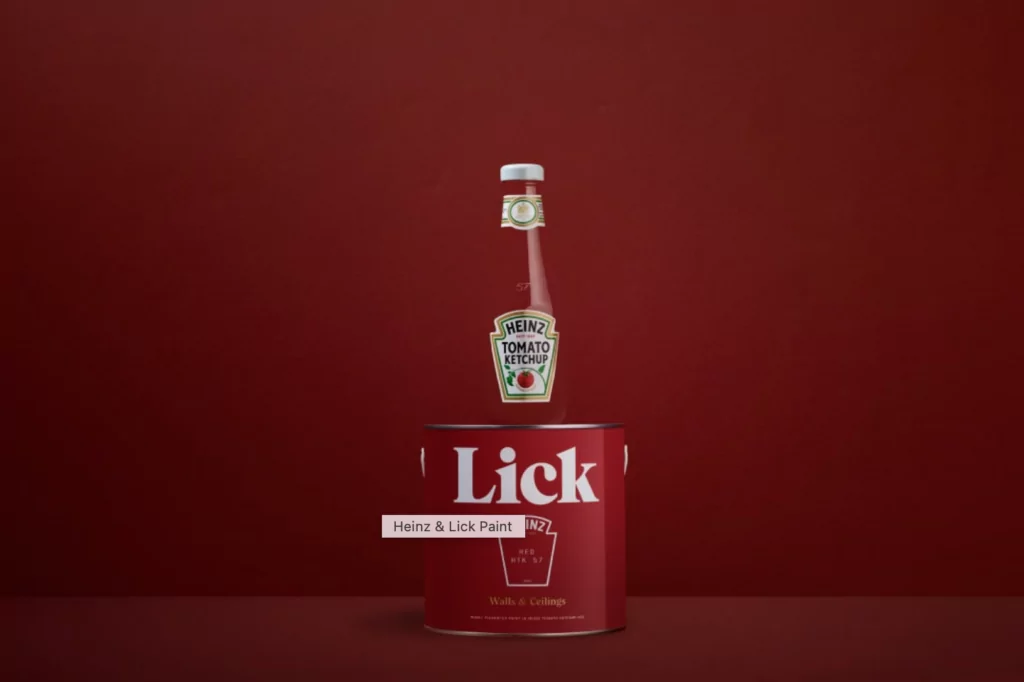 Hismile
Hismile, a teeth-whitening brand, transformed a $20,000 investment into a $40 million annual revenue company through harnessing the power of influencer gifting.

Their strategy revolved around harnessing the potential of micro influencers across Instagram and TikTok, who made a real impact on sales and brand visibility.
As Hismile's profits grew, so did their commitment to influencer marketing, enabling them to distribute products to an even larger network of influencers, including mega-influencers like Kylie Jenner.
A huge part of using influencers was repurposing influencer-generated content to create a sense of 'social proof'. For example, Hismile repurposed micro-influencer @jillian.gottlieb content on Instagram showcasing new products and a video of celebrity influencer Kim Kardashian which reached 3.4 million views on TikTok.

When potential customers look into their products, they would see evidence of valued influencers promoting them, which will make Hismile a more reliable product to purchase.
Astrid and Miyu
Astrid and Miyu employed influencer gifting as part of their marketing strategy to reach brand awareness across a diverse audience. They collaborate with a range of influencers, each targeting specific market segments, effectively expanding their reach and connecting with their desired customers.
Astrid and Miyu influencer campaigns focus on engaging with nano and micro-influencers, who have a smaller but highly engaged following, for example, @caroline_thestylist and @laura_homeestories. By collaborating with micro-influencers who have a niche audience, they can reach specific demographics or communities that align with their brand. For example, they partner with wellness influencers or eco-conscious influencers to promote their sustainable jewellery collection
Monica Vinader
Monica Vinader's influencer marketing strategy centres on gifting influencers who align with the brands style and values, offering them exclusive discount codes to share with followers, and showcasing their jewellery through high-quality content.
Their gifting program maintains consistent messaging, engaging content creation, active participation in campaigns, and driving sales with unique discount codes. By strategically selecting micro-influencers like @malgortzata_mgm and @molly_fowell that heavily reflect Monica Vinader's brand values, it has boosted authenticity, relatable content, and community-building in their influencer campaigns, resulting in an average of 7.4% engagement rate and success in the jewellery industry.

In 2022, Monica Vinader's influencer program increased their return on investment by x356 and contributed 17% of Monica Vinader's revenue showing substantial brand growth.
Influencer gifting can be an effective way for businesses to boost sales and increase brand awareness as demonstrated in this article. It's a relatively low-cost way of incorporating influencer marketing into your strategy, where your brand can get its products in-front of an engaged audience and build trust and credibility.
By using automated tools like Dyzio Shopfluence, brands can easily scale their gifting programs – saving time, reducing product wastage – and ultimately increasing brand awareness and sales.
If you'd like to learn more about how Dyzio Shopfluence can help your eCommerce brand grow, please click below or get in touch with matt@dyzio.co