Automated Influencer Campaigns with Real-Time Influencer Tracking
Dyzio automates the process of tracking authenticated influencer marketing campaign data at scale, providing real-time insights and reports.
Simply create your campaign
Add the hashtag or @mention
Add the influencers you want to track
Dyzio will automatically scan the influencers' profiles and add the relevant posts and stories and track the data in real-time.
View and share campaign reports
Once your automated campaign is set-up, view real-time post and stories data in the campaign dashboard.
Choose from a number of pre-defined report templates.
Share reports with your colleagues or clients or download the data to a CSV file.
Add influencer fees, to keep track of your budget and influencer ROI.
Through campaign tracking automation and improved data visibility and transparency, dyzio enables you to focus on increasing your return on investment.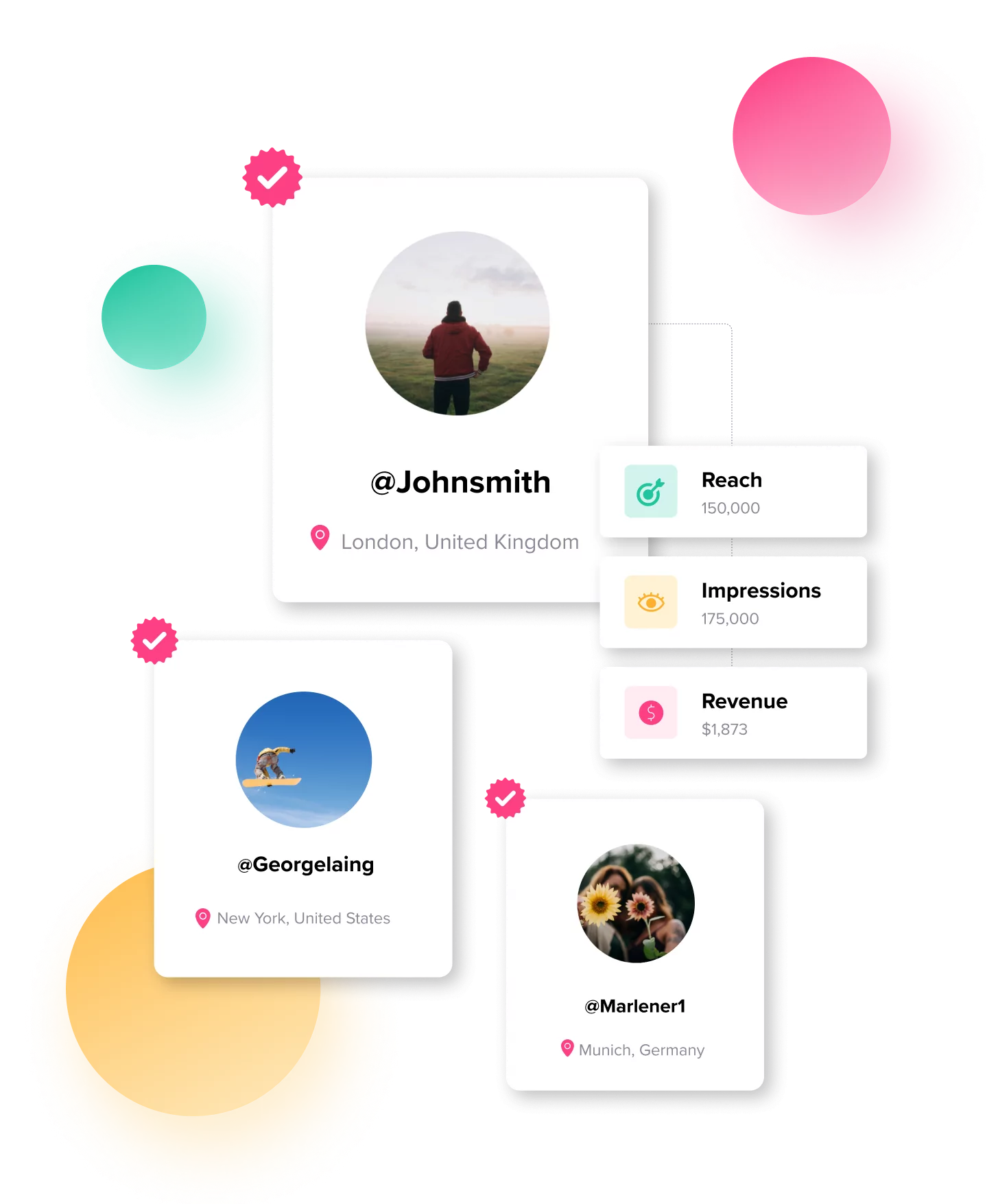 Frequently Asked Questions!
How do you measure influencer marketing campaigns?
Through dyzio you can measure campaign effectiveness in a number of ways..
#1: Establish Campaign Reach via Followers, video views, post/stories impressions & reach
#2: Measure Campaign Engagement via Clicks, Likes, Reactions, Saves, Taps Forwards
#3: Understand Audience Engagement by viewing demographic data from Facebook and Youtube videos
#4: Analyze click through data via Bit'ly URL tracking
How do you measure ROI of influencer marketing?
There are a number of ways of measuring ROI for influencer marketing campaigns, including: awareness, engagement, sentiment and sales.
How do you measure an influencer's engagement rate?
Engagement rates can be calculated on dyzio as follows:
Video posts: Reactions+Comments+Shares/Views
Image posts: Likes+Comments/Reach