At the start of January, Leo Burnett launched a new Ad campaign for McDonald's – #RaiseYourArches – void of its two most important assets: its restaurant and its food. Using subtle cues, the ad was recognisably from McDonald's and represents an interesting new approach from the brand.
This article explores the role creators played in taking a simple but striking creative idea, and made it their own to help deliver mass awareness and engagement, as a key pillar of McDonald's marketing strategy.
What is the #RaiseYourArches campaign?
So, what was the thinking behind the risky, but ultimately bold idea?
#RaiseYourArches tells the story of a group of office workers who all conspire to visit McDonald's without saying a single word to each other. The campaign centres on the creative insight that the invitation to grab a McDonald's is so universal, it can be communicated without saying a word
McDonald's started teasing the ad on January 10th on the @mcdonaldsuk Instagram page, posting a short clip of the McDonald's arches and putting the eye emoji in the caption 👀 , alluding to what's coming soon. Three days later, McDonald's released the ad on social and TV, introducing the #RaiseYourArches hashtag for the first time. Finally, on January 16th, McDonald's launched its two week promotion scheme at McDonald's UK, offering different discounts each day for the duration of the campaign, to McDonald's app users. This was set-up to incentivise app downloads and as the number one downloaded fast food app in 2022, it will be interesting to see the impact of this new campaign in 2023.
#RaiseYourArches campaign, amplified by creators
The campaign was initially launched on social channels and TV with an eyebrow adaptation of the McDonald's logo. On top of the TV campaign, a series of offline and online advertisements were running across social media, underpinned by a range of offers to promote app downloads.
'Raise Your Arches' has been turbo-charged through social media, as McDonald's calls on employees, brands and creators to get involved in the eyebrow-raising action. Snapchat, Instagram and TikTok developed lenses to support the campaign to raise user's arches, with the hope that people will use it to invite their friends for a McDonald's.
McDonald's, trusting in creator authenticity
Popular TV personalities Sam Thompson and Zara McDermott who are known for receiving high engagement on their creative Instagram Reels, have teamed up with McDonald's by taking part in the iconic eyebrow wiggle by creating a funny sketch encouraging users to jump on the 'Raise Your Arches' filter.
This campaign also saw professional makeup artist Sophie Hannah creating her own McDonald's look on Instagram and TikTok famous musician Fin Draper recreating the 'Raise Your Arches' campaign tune from scratch using different instruments.
Teaming up with a diverse range of creators inspires their communities of McDonald lovers to create their own take on a McDonald's 'Raise Your Arches' campaign and post pictures, reels and TikTok's on social media.
Engaging with diverse communities
Through a diverse range of creator partnerships, McDonald's was able to adopt a multi-layered approach to connect with new customers, as well as reminding old ones of the restaurant's iconic status.
Highlighting the board appeal of McDonald's, they partnered with creators ranging from foodies, dancers and fashion micro-influencers to professional makeup artists, musicians and TV personalities with millions of followers.
By using a smart combination of niche (micro and mid-tier influencers), and mass marketing (macro and mega influencers), McDonald's encouraged engagement in the campaign across a wide spectrum of communities, where individuals could engage with their favourite creator or add their personal creative flare, through their own social media!
McDonald's use of creators has accomplished its goal of reaching a wider audience with the hashtag being used nearly 1,000 times on Instagram and viewed 4.2 million times on TikTok.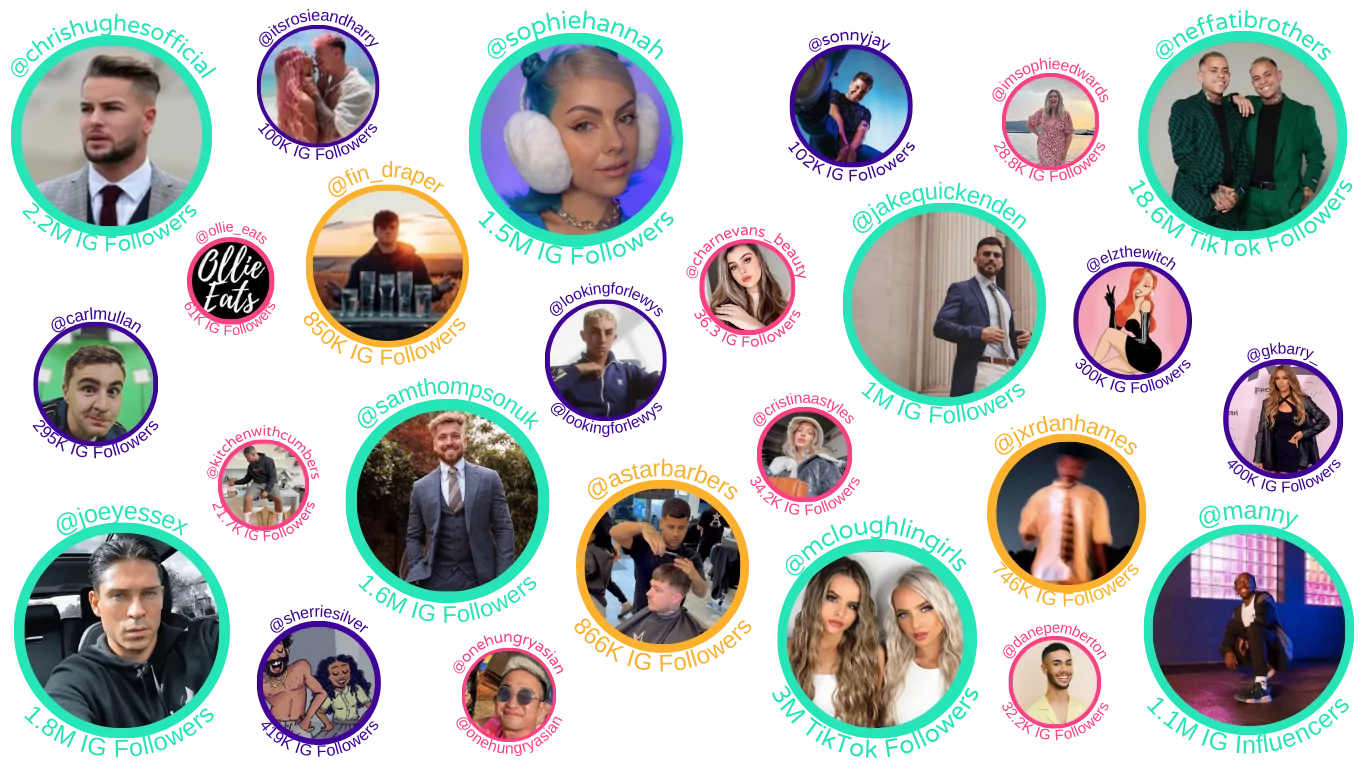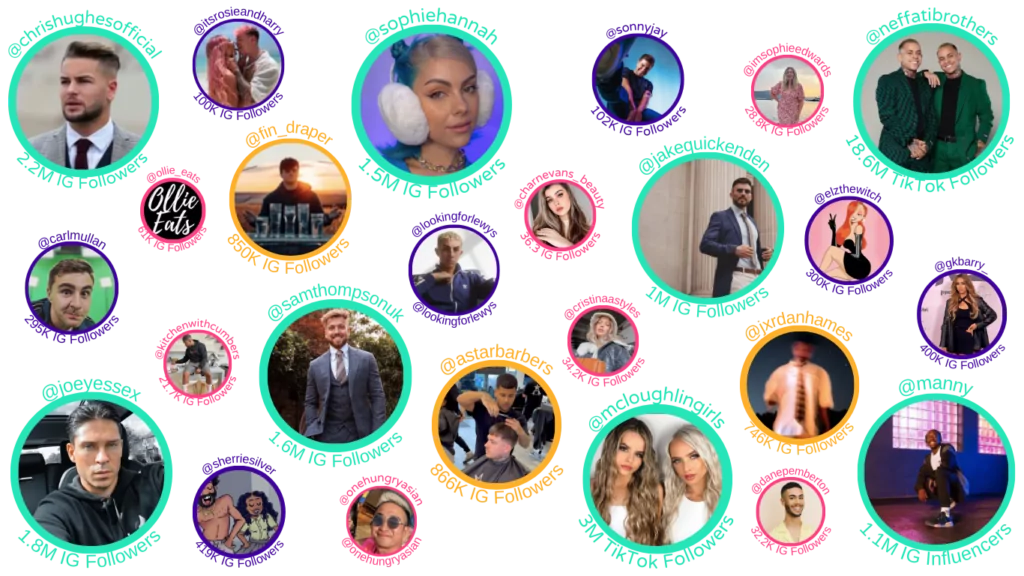 How much are they being paid?
Using Inzpire.me, we estimated the fees the #RaiseYourArches creators might have been paid for this campaign, based on their social media engagements.

Mega influencer: @sophehannahl – £12,500
Macro influencer: @fin_draper – £4,500
Mid-tier influencers: @carlmullan – £ 2,700
Micro influencer: @cristinaastyles – £500
Share your 'Arches'
The fast food chain also turned the iconic golden arches into a pair of eyebrows and has rolled out the unique interactive filter on Snapchat, Instagram and TikTok- making users' 'arches' appear raised. Creators were encouraged to invite their friends and followers to take part in the trend on social media by tagging them in the caption followed by the tagline 'Fancy a McDonald's?'.
Delivering daily anticipation
McDonald's kept its consumers hooked and excited throughout the duration of the campaign by releasing a new promotional offer every day. By pushing for app downloads through the promise of a daily reward, promoted by creators on their socials, McDonald's has successfully kickstarted its #RaiseYourArches campaign over this short period.
McDonalds exceptional branding
McDonald's #RaiseYourArches campaign has achieved an 'exceptional' brand recognition score, as outlined by research company, System1. System1 tested the ad with 150 consumers, of which 98% recognised that the ad was McDonald's before the end of the 60 seconds. The average score attained by brands in this category is 91%, which means McDonald's scored an incredible 'exceptional' brand recognition. The fact that McDonald's did not have to showcase its food or its restaurant in the ad displays the strength of McDonald's brand equity.
It will be interesting to see how the campaign developers and of the positive brand awareness will transfer into increased sales in their restaurants.
Tracking the impact through Dyzio
Dyzio has tracking a number of creators McDonald's partnered with during the #RaiseYourArches campaign. In our next blog post we will dive into the numbers achieved through this iconic campaign.
Click here to preview some of the posts and data tracked by Dyzio for this campaign.
If you're interested in learning more about Dyzio, or would like a 14 day free trial, please click the button below.