The rise of video consumption – TikTok Vs Reels
Ever since Instagram Reels' launch – as the platform's quick response to social media users' attraction to short-form videos, marketers have been caught in a Reels vs TikTok battle, trying to identify the best-performing network of the moment.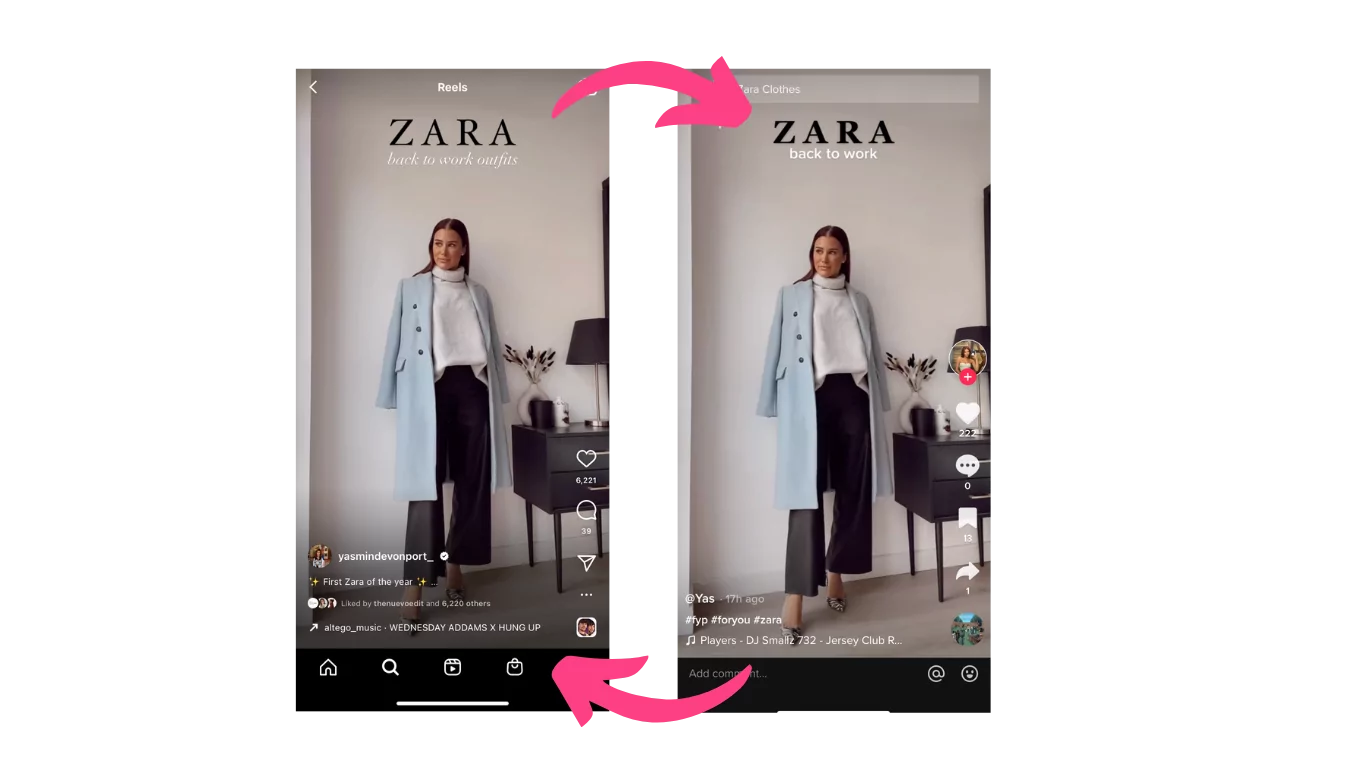 Marketers have invested in short-form videos more in 2022 than any other content format, with HubSport ranking short-form videos as #1 for lead generation and engagement.
As Instagram pushes video content over still images, video posts have higher engagement rates than influencer and brand grid posts. By providing additional video focused exploration pages, Instagram provides a counterweight to video-centric TikTok by favouring and promoting Reels and video content.
Whilst Instagram still holds the top spot for the most popular social media platform, TikTok is set to overtake Facebook in 2023 and YouTube by 2024. TikTok outshines Instagram Reels when it comes to active involvement, having an average comment rate that's almost double.
Video content is becoming essential to an influencer marketing strategy and marketers should choose the most appropriate platform (i.ie., TikTok, Instagram Reels, Facebook Reels or YouTube Shorts) that will best reach an audience.
Data-driven influencer marketing
While creativity and authenticity are still key elements required to catch a potential customers eye on social media, the secret to taking your influencer marketing to the next level in 2023 is being data-driven.
In a recent survey 'Measuring Influencer Marketing Performance' was found to be the No. 1 priority for brands. Measuring influencer performance is complicated, across multiple social networks and a variety of internal platforms, but it's the cornerstone of any data-driven influencer strategy.
So what is a Data-driven influencer marketing? It's the ability to automatically track and analyse influencer performance in real-time, then boost the best performing influencers' content to increase the reach and impact of your campaigns, through highly targeted paid media.
With the addition of powerful integrations, Ai and automation – brands can analyse the performance of their influencer programs beyond social metrics, and trigger data-led decisions and actions based on real-time sales data or other post-click metrics – to supercharge their sales.
Affiliate marketing will take over
Now, more than ever, businesses are focusing on generating sales and conversations rather than on awareness. Particularly in an economic downturn, marketers will turn their focus on strategies on making a real impact on their companies bottom line, meaning prove the effectiveness of their campaigns with actual sales numbers.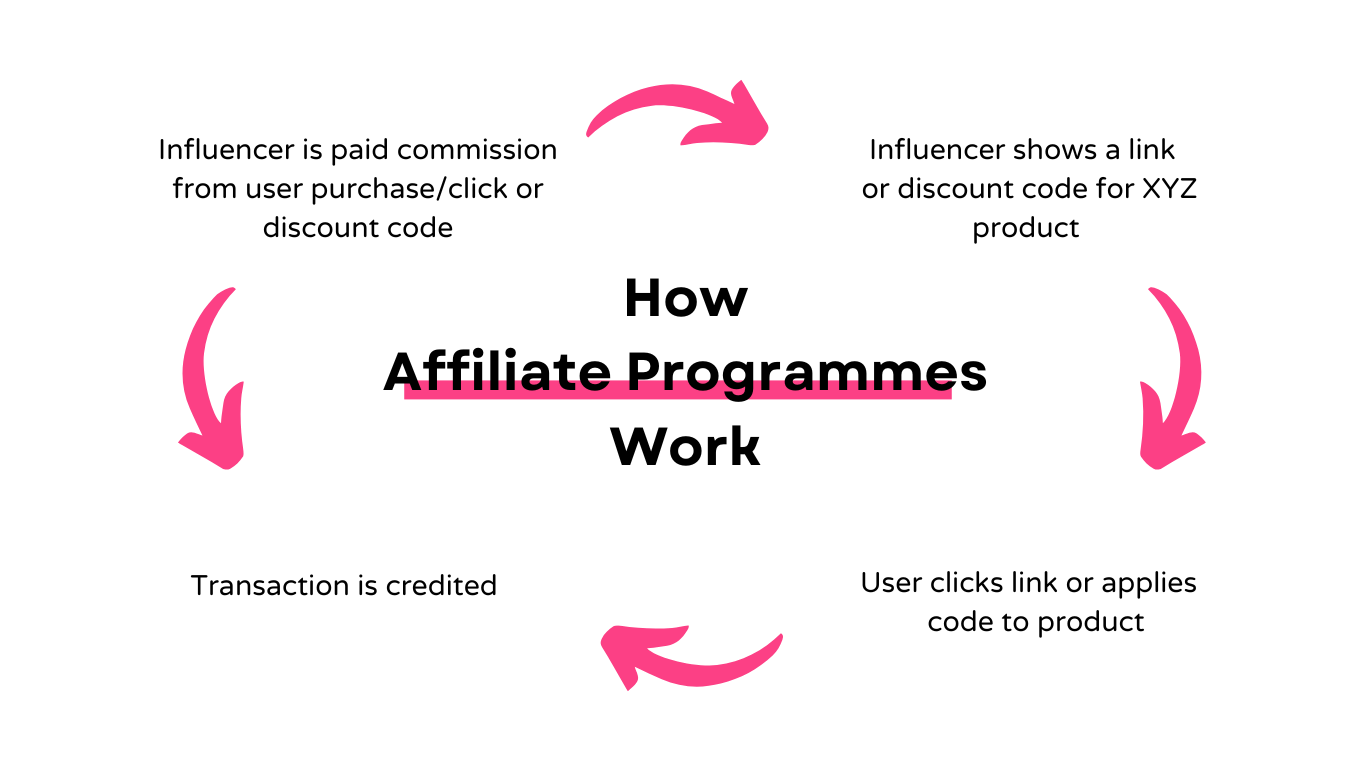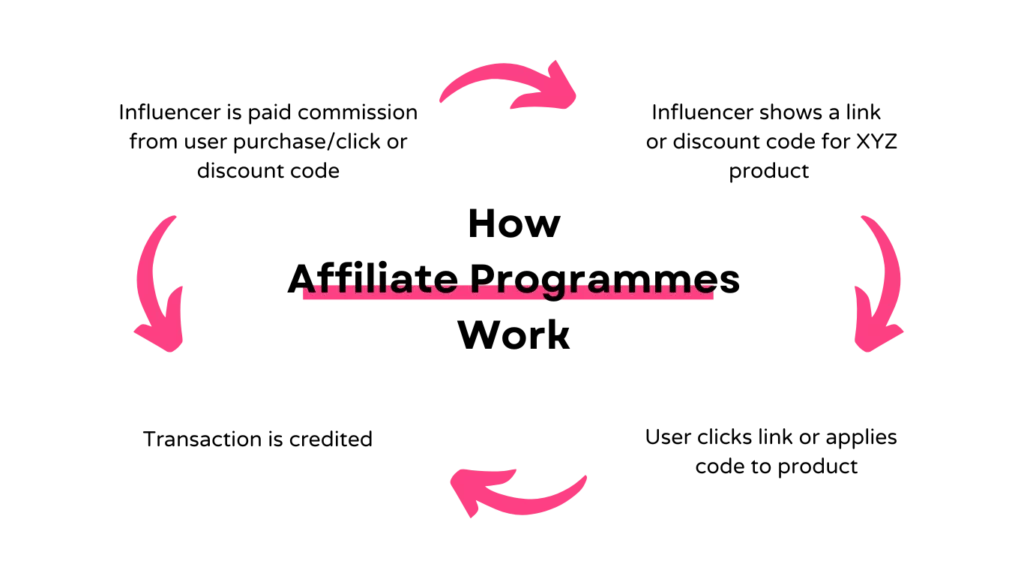 Over 80% of marketers set aside about 10% of their marketing budget for affiliate marketing to improve website traffic and increase sales. Setting up affiliate marketing can lead to boosting awareness, improving lead generation, and augmenting sales without spending extra on advertising.
84% of marketers claim that affiliate marketing alone has increased their return on investment by a fifth since the onset of the pandemic and is the key to raising both brand awareness and engagement in a competitive online landscape.
With an enormous increase in consumers choosing to shop online, engage with social media platforms and consume branded content, the conversion potential for online e-commerce brands has skyrocketed and will continue into 2023.
Expect to see a rise in using coupon codes, affiliate links and revenue-share compensation. Marketers are using tracked referral links to measure how many sales are generated from their influencer campaigns which is becoming a core element of calculating a performance-based fee for influencers with high ROI campaigns.
The value of micro-influencers
Micro-influencers (who have from 10,000 – 100,000 followers on social media) are already in demand in the influencer marketing industry. The market share of micro-influencers has grown from 89% in 2020 to 91% by the end of 2021. In 2022 and 2023, they are predicted to take an even larger share and play a more important role.
Micro-influencers often have audiences that are far more engaged than a typical macro- or mega-influencer allowing brands and agencies to earn higher ROI since micro-influencers typically cost lower and deliver higher engagement rates.
Micro-influencers are dominating the market due to audiences resonating with their authenticity, relatability, and credibility. If you want to make the most out of your influencer marketing campaigns, find the right influencer that alings with your brand values and goals
Embrace long-term partnerships
On going partnerships rather than one-time deals are becoming increasingly popular.
A short-term campaign can be beneficial, however it won't produce as dramatic results compared to long-term campaigns.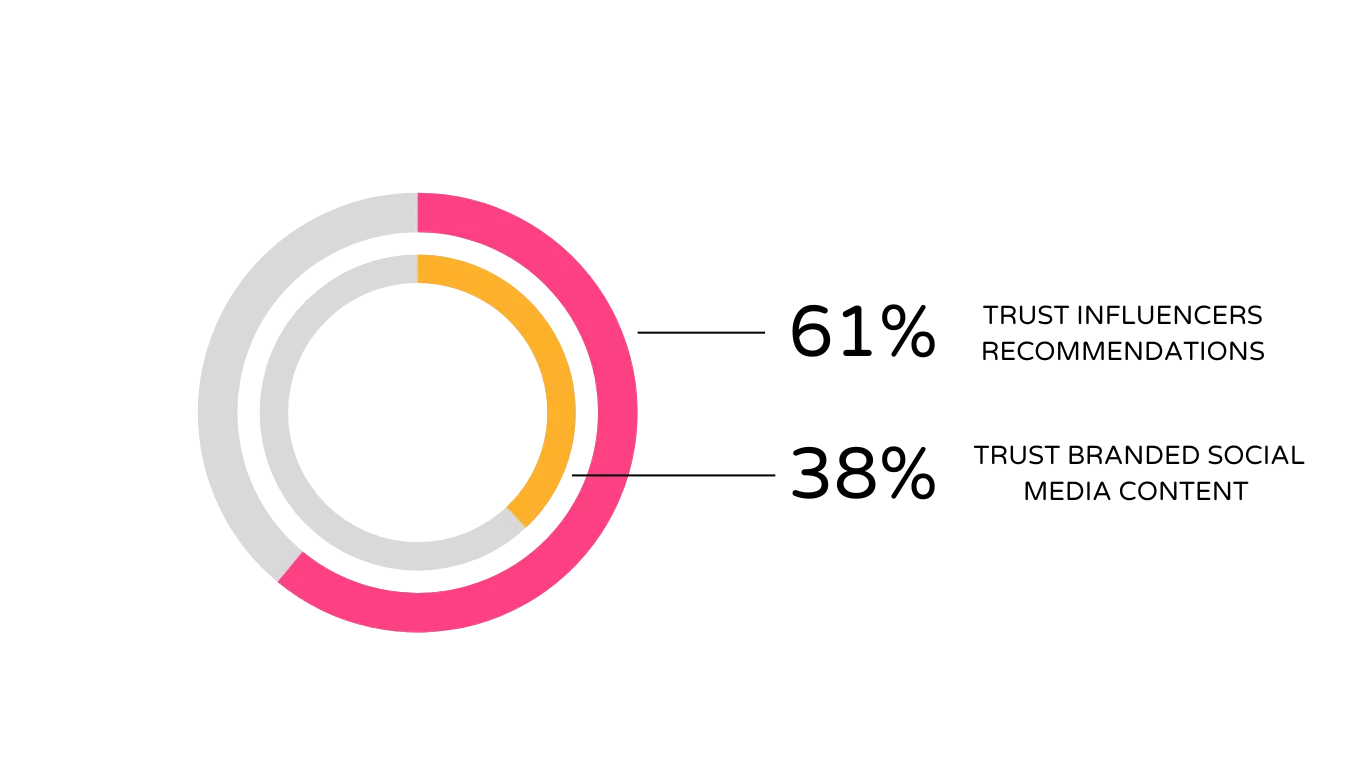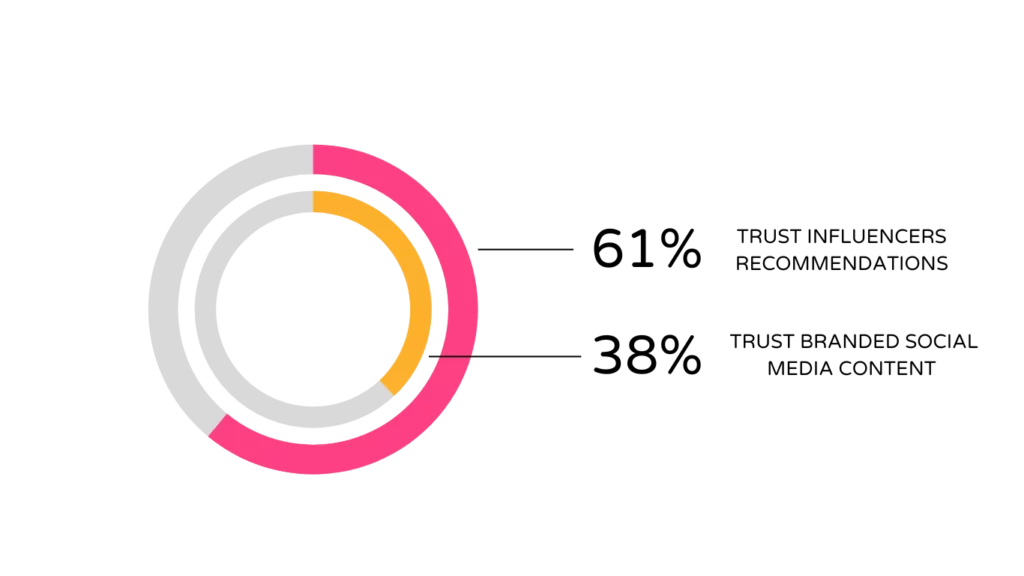 Partnering with an influencer who you have a long-term relationship with, will not only allow an influencer to understand your brand in more depth and deliver better results but will also allow yourself as a brand or an agency to evaluate their strengths and weaknesses.
Once you establish your influencer's capabilities, you can identify areas for optimization and amplify influencers posts across platforms that have proved success and high performance in the past.
Taking this approach will ensure that your influencer has staying power and therefore will be beneficial to everyone.
If you could use help to make sure you are getting the most out of your influencer campaigns in 2023, please get in touch with our team at info@dyzio.co. Using Dyzio's automated influencer tracking and analysis software, will help you gain real time data and insight for every influencer, helping you amplify your future campaigns.
Sign up for a demo below and we will show you how it works!