Start your 1 month free trial today
We know that it can be hard to find time to change up your current Influencer Marketing strategy. That's why we have formulated a free trial of Dyzio Shopfluence to allow you to try influencer gifting at scale with no risk or major time commitment.
What you'll get access to during your free trial:
One month free
Track 20 influencers
Live campaign and influencer reports
No credit card requirements
No commitment
How does Dyzio Shopfluence work?

Automated process and communications
A series of customised emails are automatically distributed to your influencers, to ensure each stage of the process runs smoothly and efficiently.

Self service
Your influencers can select and order their gifts direct from your store, so all shipping can be handled via your normal channels.

Data at your fingertips
Analyse social and sales data in real-time, gaining valuable insights into the performance of your gifting campaigns and identify which influencers drive the most growth.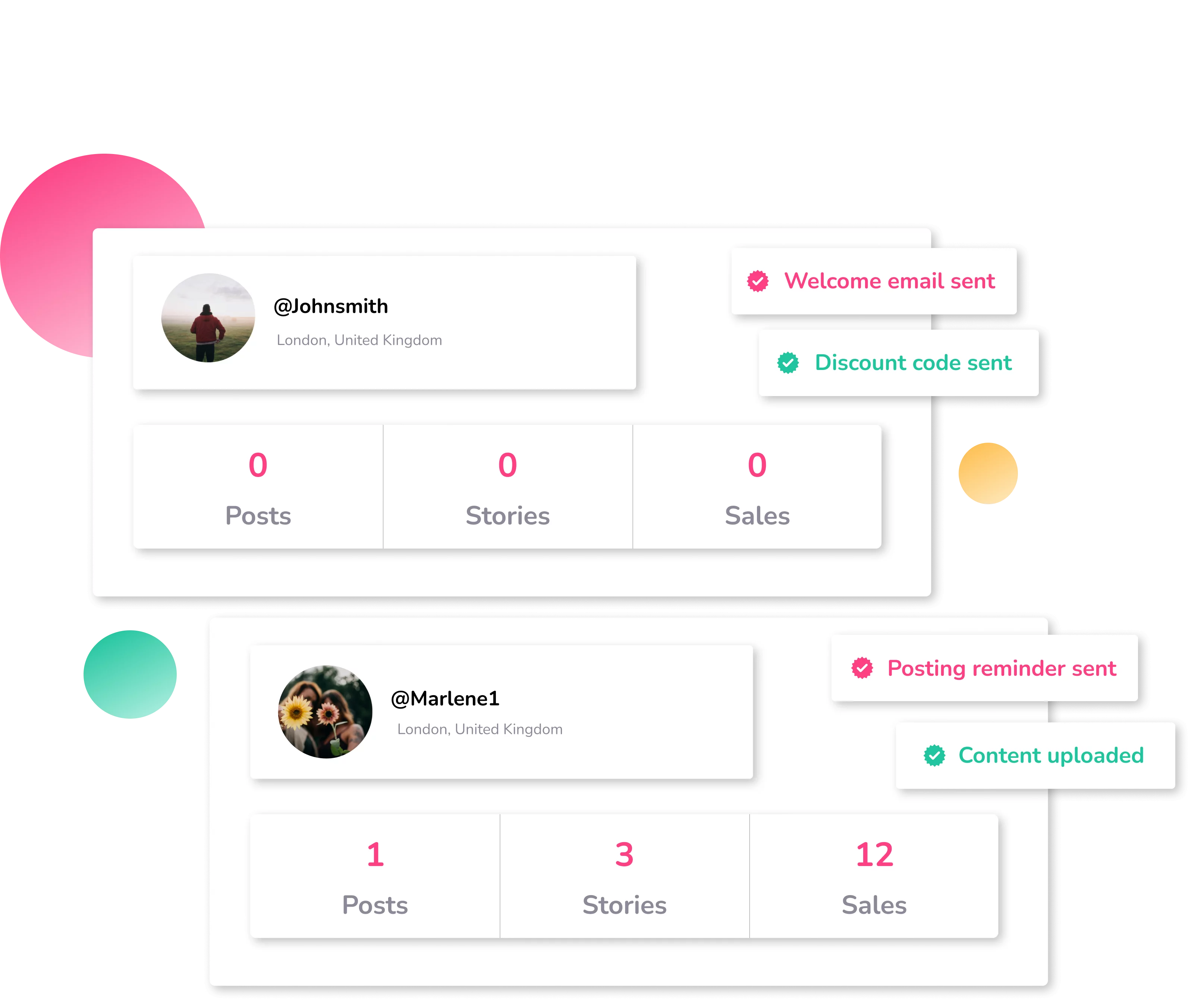 Why Dyzio Shopfluence?
Our team will help find and manage a small group of influencers and track and analyse the results.
Dyzio Shopfluence allows you to work with 100s of micro influencers to build a strong influencer community from the ground up.
The free trial can run alongside anything you are currently doing, no need to pause your current program.
The only cost to you is the product that you gift to the influencers.
Dyzio Shopfluence powers your influencer gifting from email outreach all the way through to content tracking and analysis.