Calling all Shopify Brands!
We're looking for Shopify brands to help us refine and improve a range of new features. If you are a Shopify brand that is working with influencers, or is keen to start integrating influencers into your marketing campaigns, this is the program for you!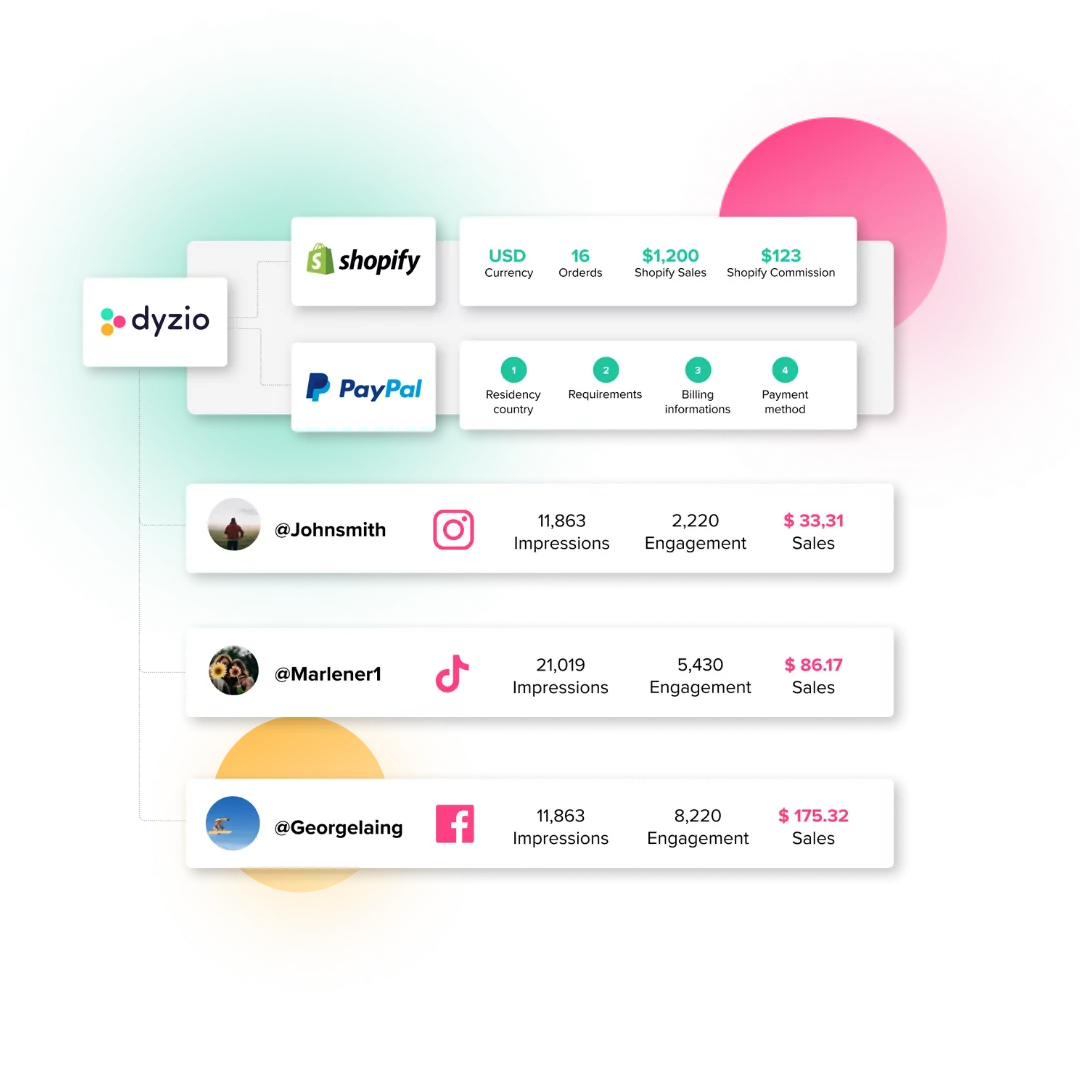 Brands will get access to new features for FREE, and in return provide feedback to help Dyzio refine and improve them.
6 Months free – Dyzio Pro Team Subscription
Track up to 1,000 influencers
Connect your Shopify to track influencer linked sales
Shopify discount code automation and distribution
Meta Ads Manager boosting integration
Monthly product feedback session
How to get started
The Dyzio team will be available to work closely with you through the whole process by:
Helping you get set-up
Listening to your feedback
Rolling out new features and improvements to help you grow your business.
To join the Dyzio's Beta Program, please choose a time below for a quick introduction call, and our team of influencer experts will help you get started. If you have any further questions, please feel free to reach out to us on info@dyzio.co